There are currently three minors that are in the custody of Department of Social Welfare and Development of Alfonso (DSWD) called CICL (Children In Conflict with the Law). AWH vice president Casey and general manager Raymund were introduced with 2 out of the 3 of them during the recent National Children's Day celebration event.
We were told that the boys of CICL had been feeling unattended and in need of hygiene items. In light of their situation, Academy of World Healing Foundation (AWH) has decided to provide them with care and hygiene kits.
On November 23, 2022, Casey and Raymund brought them the following items at DSWD Alfonso facility where these boys stay in the bunk beds that AWH previously donated.
-Shampoo
-Conditioner
-Love & Light bath soaps
-Deodorant
-Toothbrush
-Toothpaste
-Earbuds
-Laundry bar
-Alcohol
During the open forum with the (3) CICL males (ages 15-16) subsequent to the hygiene kits giving, each boy's story was heard. Two cases were rape and possession of illegal drugs, which they alleged did not commit. They shared feeling of loneliness, resentment and anger. Casey shared his insight how to handle situations they are facing in their youth by observing mind. He also taught them how to meditate daily.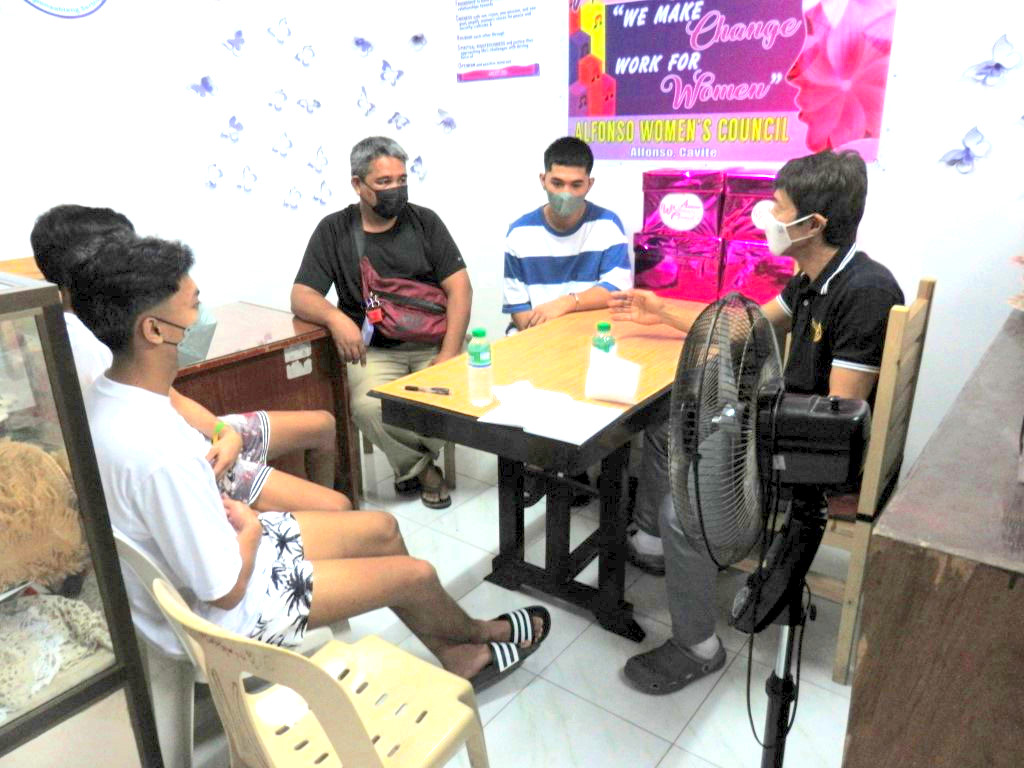 AWH invited them to assist Christmas gift giving to indigent that AWH and DSWD coordinate in the community and possibly attend Home for the 100th Sheep daycare Christmas event in Dasmarinas, Cavite.
Updates on November 28, 2022
We learned that the 3 CICL are in high school level wherein two are attending physical classes in Grade 7 at the Alfonso National High School and one in Grade 11 attending home based modular studies. He is enrolled at the Victorious High School in Alfonso, Cavite.
AWH followed up with their request of school supplies, namely:
-Intermediate pads
-Yellow pads
-Ballpens
-Pencil
-Coloring materials
-Notebooks
Updates on December 10, 2022
One of the three CICL under the custody of DSWD Alfonso reached his 16th birthday on December 10. AWH brought his birthday cake and presented him a working digital camera. He was happy to have the camera, as mobile phones are prohibited during their custody.
Gina of DSWD Alfonso brought merienda (snack food) and former councilor Carol also joined.
After happy birthday song, the birthday boy followed by everybody there tackled the food and the cake.
The houseparent who monitors the CICL is formerly a chef and taught him how to cook.
Sharing love and happiness, especially with the misled children, is a duty of the society.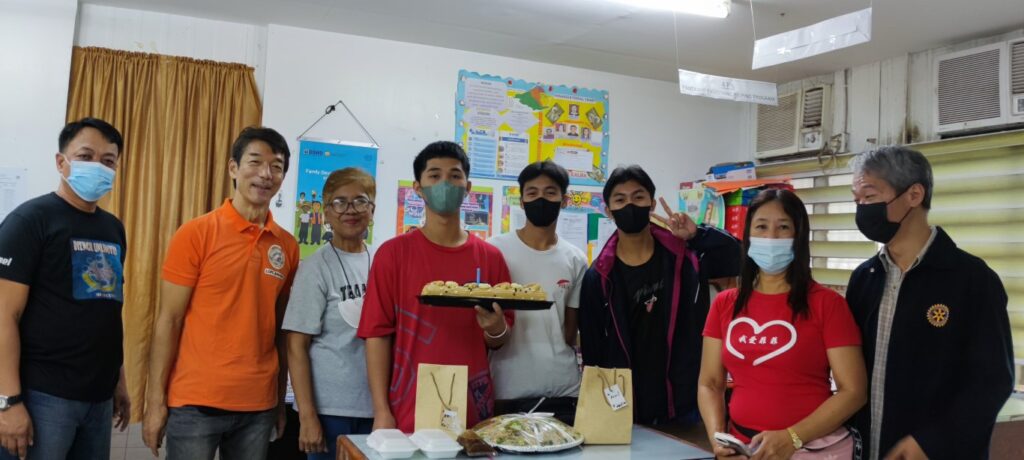 Updates on January 9, 2023
Casey and Raymund of the Academy of World Healing Foundation (AWH) visited again the shelter of the Children in Conflict with the Law (CICL) in Alfonso town, Cavite on January 9, 2023.
Casey handed over the financial support in the amount of P5,980 through Gina of DSWD to cover expenses for the purchase of an additional bed mattress and food supplies of the 4 CICL under the custody of DSWD.