The women and children of Camp Hope (nearby indigent squatter camp) came to the AWH site on December 6, 2021 to pick up chunks of firewood which will be used for cooking soybeans to make "taho" (tofu) to be sold outside. It is their mean of livelihood.
They joyfully carried the large chunks of firewood into the tricycle. Others hand-carried their pieces of firewood back to their camp nearby.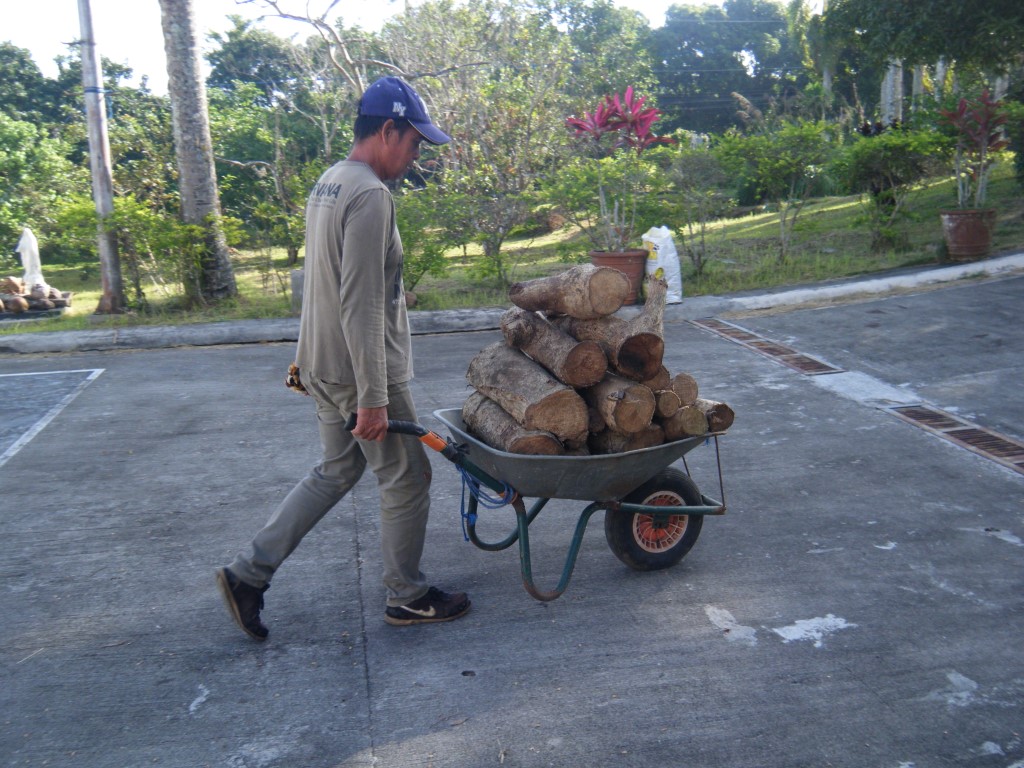 Update on March 14, 2022
AWH made another donation of firewood to the residents of Camp Hope on March 14, 2022. The firewood will be utilized to make "taho".
They said their sales on "taho" are getting better as compared to 2 years ago when the COVID-19 pandemic started.  Firewood bundles are always appreciated by them as livelihood means.